Melbourne's weather is expected to get a lot wilder and wetter over the coming months, so now's the time to take steps to ensure your home, along with your plumbing, is stormproof. Follow our handy guide to winter storm-proofing to keep your family safe and dry this winter.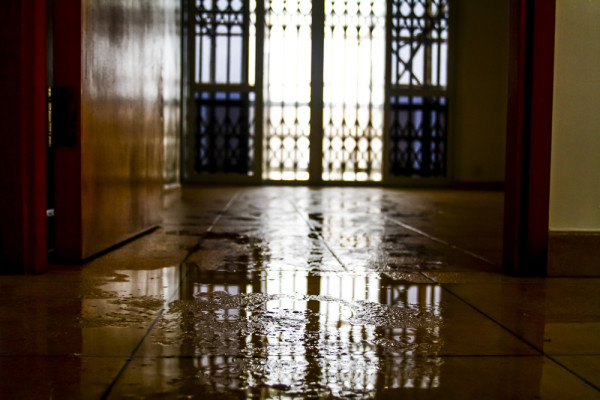 Check your gutters and drains
One of the most important things to inspect in the leadup to storm season is your home's gutters and drains, as they play an important role in removing rainfall from your roof and garden. It's important to regularly clear your gutters and drains of any build-up or debris, and to inspect them for leaks, cracks, or potential weak spots. If gutters or drains are not working effectively, they have the potential to overflow, which could lead to serious exterior and/or interior damage to your home (including flooding). If you're unsure of whether your gutters or drains are working correctly, it's advisable to call an experienced plumber in Melbourne to conduct a thorough inspection.
Be mindful of potential hazards
It's important to check your home for objects that may become hazardous during wild weather conditions, such as overhanging, broken or rotting tree branches, insecure outdoor furniture settings, loose or missing roof tiles, and any other loose objects that could be thrown into your home by high winds. Remember, prevention is better cure in this instance, so remove or store away anything you're unsure of.
Look up
In addition to checking the exterior of your home for potential problems, it's also a good idea to do an interior inspection in order to expose any plumbing issues that may be exacerbated by the wet weather. Look up to your interior ceilings for any signs of damp, mould, or discolouration, as these could potentially signify a leak, which will only worsen further into winter. By fixing any minor plumbing leaks now, you'll be able to save yourself a significant amount of money (and stress) later down the track.
Secure your windows
Windows are one of the most common leakage points in the home, both for rainfall and for gushes of cold air. If your home is in a location particularly prone to strong winds and rainfall (such as along the coast), it may be worthwhile to install storm windows. At the very least, you'll need to make sure your windows are secure and leak-free.
In addition to your own storm-proofing, it's a good idea to book an inspection with an experienced plumber in Melbourne to fix any present plumbing issues and eliminate the need for costly repairs later down the track.